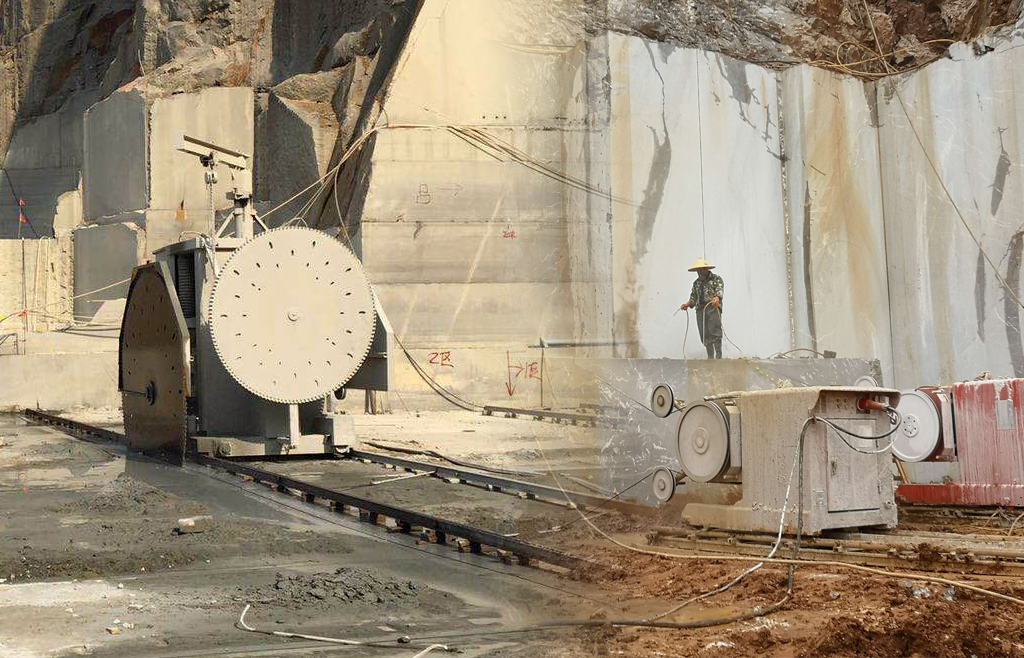 Mining&Quarrying
Mine wire saw, segment and diamond saw blades in the LINSING product series can all be used in mining projects. Wire saws are used on wire saws machine to achieve rapid mining. Mine segment and saw blades are widely used in circular disc saw machine. Compared with the traditional method of mining stone, the tools produced by Linxing are more excellent in terms of energy saving, environmental protection, high efficiency, and mining surface, and they have been widely used.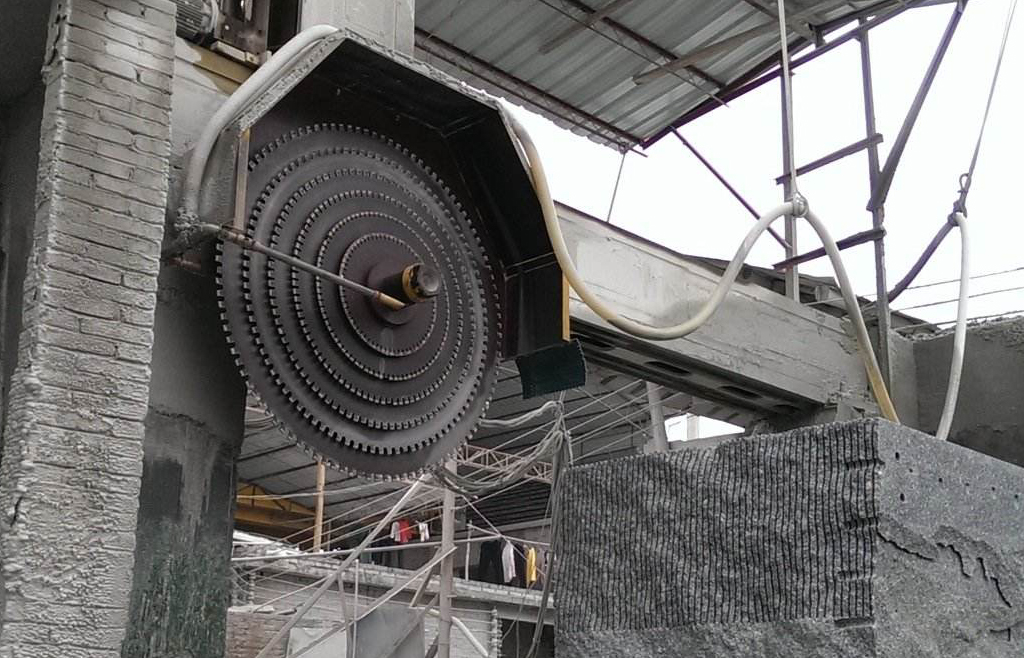 Block cutting&Edge cutting
After the stone is mined, the blocks need to be cut. Whether it is cut into slab or processed into special-shaped stones, LINSING products are required for rough processing. The most common is the sized tiles process, segment, saw blade and Wire saw products are used in all aspects. In terms of machinery, LINSING's multiblade block cutting machine and infrared bridge cutting machines are the most common processing equipment.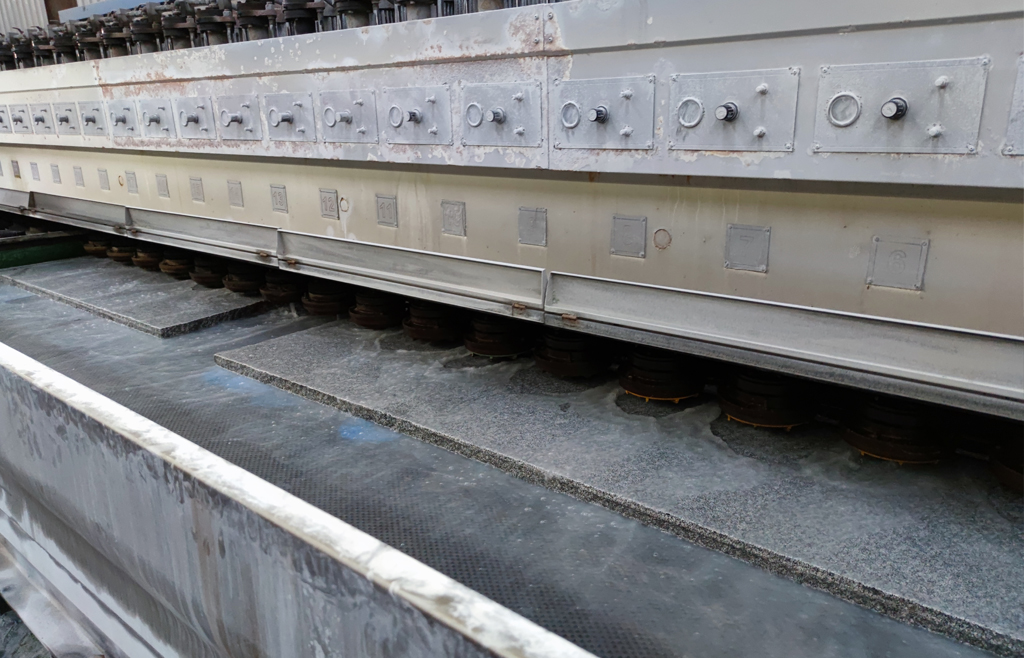 Grinding&Polishing&Profiling
The finished cut stone surface needs to be processed. The common stone surface such as smooth surface, litchi surface, fired surface, chopped axe surface, conical chisel surface, and antique surface needs to be processed by LINSING tools. After rough grinding, fine grinding, polishing, etc., the stone shows a richer surface texture and a more beautiful display effect. In terms of stone surface processing machinery, LINSING's automatic polish line, manual polishing machine, etc., can meet the polishing needs of most customers. We also provide machinery and tools for processing stone lines and corners.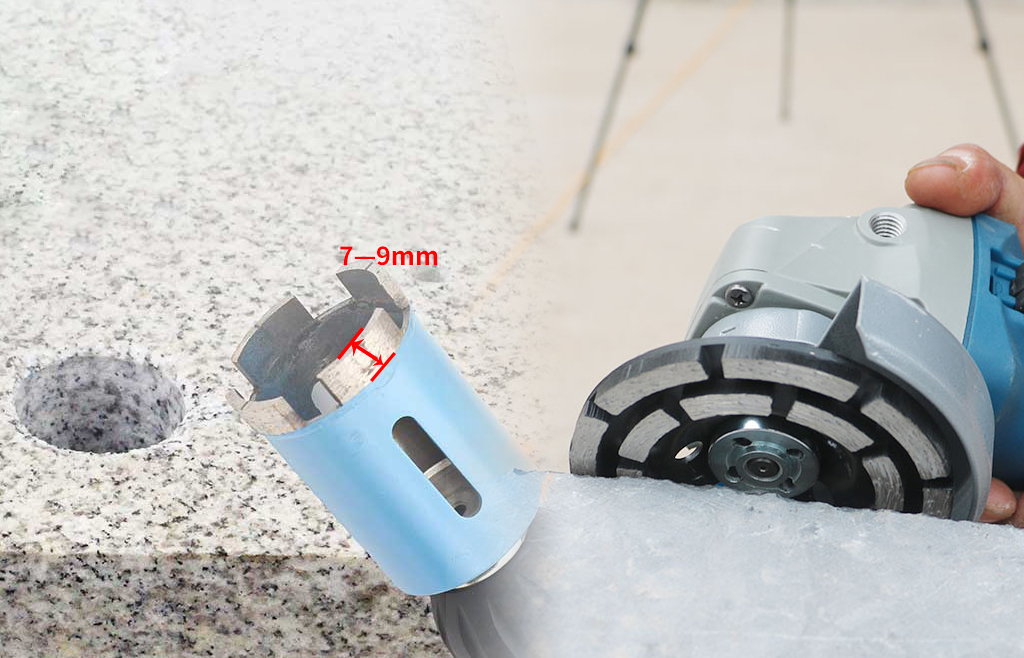 Drilling&Repairing
LINSING products also include diamond drill bits and stone dressing tools. In terms of drill bits, there are engineering drill bits, dry use drill bits, core drills and other diamond drilling tools, which are mainly used for drilling holes on slab, and can also be used for materials such as concrete walls, brick walls, and ceramic tiles. Stone dressing tools have small diameter diamond saw blade that can be used to cut stone on the construction site, and diamond cup wheels are used for stone dressing, and flexible polishing pad are widely used in grinding and polishing on construction sites.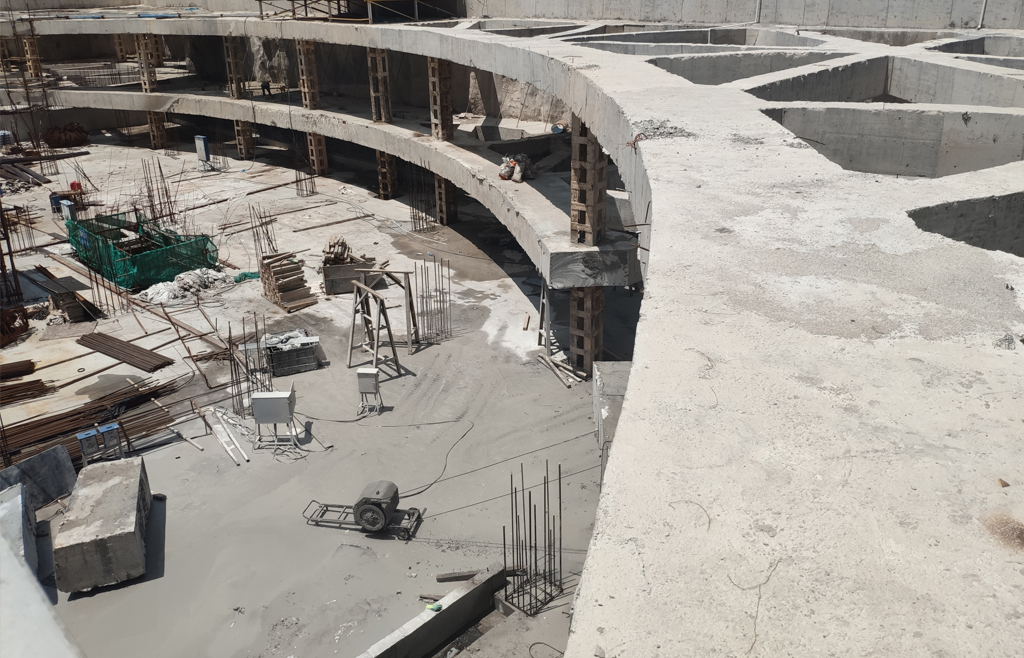 Reinforced Concrete Cutting
The high-rise buildings and bridges that are constantly being built are gradually aging during the continuous development of the city and have lost their role. The demolition of old buildings and bridges has become a problem that people need to face. How to remove it without making too much noise? How to remove it easily? It is the question that people think about. The reinforced concrete wire saw in the LINSING product series can meet most demolition scenarios, and is green and environmentally friendly, energy-saving and fast, and is favored by customers.
We provide stone processing tools and machinery!
If you have the above product and service demand,
please contact us!