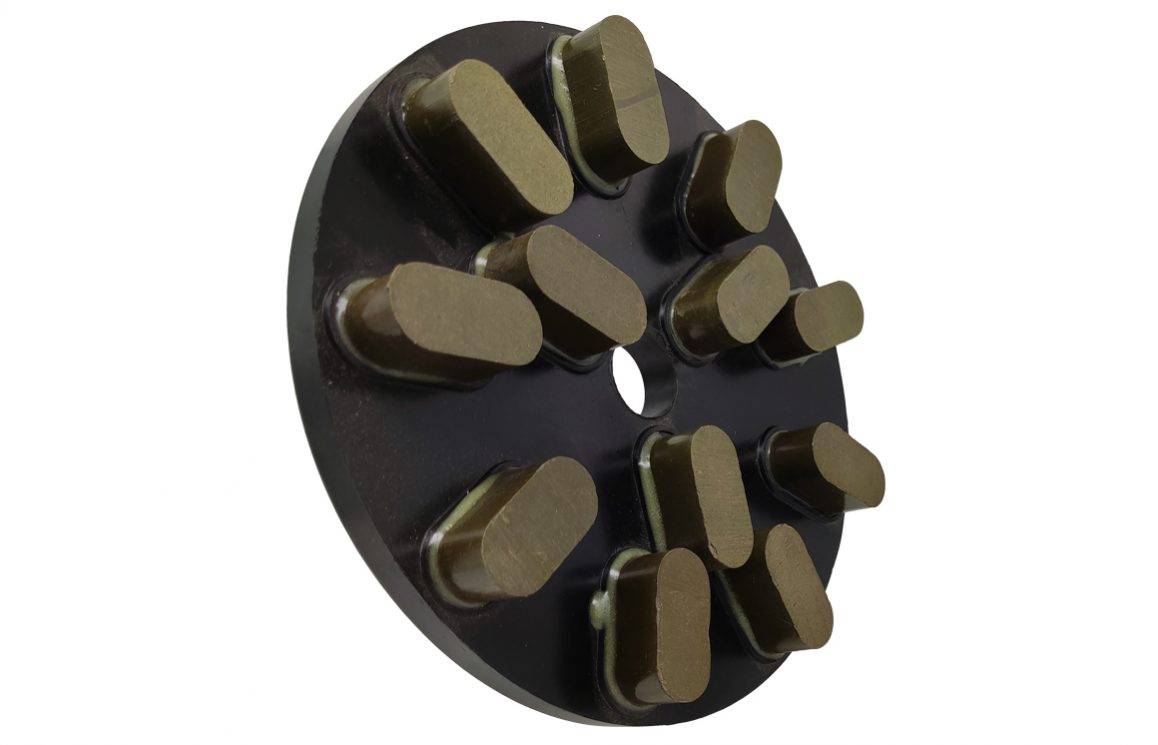 Resin disc is a kind of stone abrasive suitable for disc type abrasive polishing line. It can be used on automatic grinding machine, and it can also be used well on multi-head polishing machine, single-head automatic polisher and manual polishing machine. This product is mainly used for grinding and polishing the surface of granite stone. In terms of grit, there are 500#, 800#, 1500#, 3000#, etc., the smaller grit number, the larger the diamond particle. During use, based on the grit size, small grit number first and then big one follows. LINSING brand resin disc has high polishing degree, high processing efficiency and various styles. It is suitable for the grinding and polishing process of various soft, medium hard, hard and super hard granite slabs.
Product features:
Excellent quality with reasonable price
Long life and save costs
Fast polishing and high Efficiency
Fine glossness
Delivery Fast
Application:Applicable for calibrating and polishing of granite/artificial tiles in hand operated machine,right color tiles for right color grinding disc with high gloss reach 90-120 degree like mirror effect fast glossing and high clesrness advantage.
Product specifications
| | | | | |
| --- | --- | --- | --- | --- |
| Diameter(inch/mm) | Resin segments NO. | Specification(mm) | Grit(#) | Package |
| 6″/150 | 6 | 42×20×20 | 400/500/800/1000/1500/2000/3000 | 10pcs/ctn |
| 8″/200 | 12 | 42×20×20 | 400/500/800/1000/1500/2000/3000 | 10pcs/ctn |
| 10″/250 | 12 | 42×20×20 | 400/500/800/1000/1500/2000/3000 | 10pcs/ctn |
Resin disc size